About the Book
Book: The Heir's Predicament
Author: Lorri Dudley
Genre: Historical Romance
Release date: January 10, 2023
He controls the answers to her past and future, but she threatens his inheritance and his heart.
Maggie Prescott may not know her real name, the circumstances of her birth, or her father's identity, but based on a song her shipwrecked birthmother taught her before she died, Maggie's certain the answers lie on the island of Antigua. Unbeknownst to her beloved adopted family, she sends her maid to finishing school in her stead and convinces her uncle, Captain Anthony Middleton, to sail her to the Leeward Islands. Time is of the essence to discover her heritage before the next family gathering exposes her duplicity.
Lord Samuel Fredrick Harcourt Granville was groomed to inherit the Cardon title and lands, but the possession of his father's temper has put Samuel's future in jeopardy. After discovering his fiancée cavorting with his so-called friend, the ensuing altercation lands Samuel in court before of the House of Lords. As an example, for all aristocratic sons to quell their hedonistic living, the House of Lords banishes Samuel to the island of Antigua until he can prove he's worthy of his privileged birth.
On the island, Samuel works to rein in his temper and revive a dying sugar plantation. Still, his return to England and all his efforts are threatened when a mysterious woman breaks into his island home, claiming to be the true heiress of the sugar plantation. Guilt, resentment, and fresh yearnings sizzle under the island sun as Maggie's search uncovers a much greater treasure than either of them expected.
Click here to get your copy!
This book was such a fun read. It was a joy to read the diary quotes at the beginning of each chapter. The ending was both expected and a surprise. This book clearly tells us if we belong to God, it doesn't matter if we are rich, poor or who are parents are or aren't. Because we are a daughter of the King of we belong to God. I loved reading the quotes in this book that reinforces that. I recommend this whole series. This is book 6.
I was given a complimentary copy from the author and Celebrate Lit and these are my own opinions.
About the Author
Lorri Dudley has been a finalist in numerous writing contests and has a master's degree in Psychology. She lives in Ashland, Massachusetts with her husband and three teenage sons, where writing romance allows her an escape from her testosterone filled household. Find her online at www.lorridudley.com.
More from Lorri
Maggie first appeared in The Captain's Questas the feral child shipwrecked on a deserted island. Readers fell in love with her character and emailed me, hoping to learn more of her story. It didn't take much coaxing for my imagination to delve into how a child, who'd lived outdoors and struggled with daily survival, would adapt to Regency England's intricate social conventions of the le bon ton as a grown woman.
Like Maggie, my grandfather and mother-in-law were both adopted. Each felt a disconnection from their roots and a natural yearning to fill a void by learning their origins. The thriving industry of Ancestry.com and 23-and-Me exists due to this pervasive desire to understand one's background. Understandably, Maggie longs for answers, but the guilt of being disloyal to the family who accepted her into their loving home temps her to fabricate a lie and cover up her journey to the island of Antigua.
Another driving force for Maggie is that in Regency England, questionable heritage could hinder an adopted child from marrying within the upper social ranks. Unknown lineage could taint noble bloodlines, and many aristocrats wouldn't dare align their families with someone of uncertain origins. Maggie's marriage prospects would have been limited unless she uncovered her past. She'd have been considered too risky to wed among the gentry but raised too highborn to marry within the lower classes.
The Heir's Predicament is the last installment of the Leeward Island series, and I will miss immersing myself in the rich cultural history of the Caribbean. I loved exploring different isles and island-hopping with readers through various settings. The island of Antigua, where The Heir's Predicament is set, boasts of ninety-five miles of scalloped coastlines, white and pink sand beaches, a tropical but arid climate, windmills and plantations, and a sugar and spice history complete with Caribs and pirates. Island tensions create a lively setting and weave their way into the characters' stories, for instance, the push and pull between the island's calming beauty and battering storms, water abounding but not much of it drinkable, a laid-back culture of hearty survivors, and a legacy of slavery versus colonization.
The journey, however, isn't over, my next series will take place in the rolling hills and quaint towns of England's Cotswold, but there's hope of a Windward Island series in the future.
To learn more, check out my website at lorridudley.com, or watch The Heir's Predicament book trailer by clicking here: The Heir's Predicament book trailer.
Blog Stops
Babbling Becky L's Book Impressions, January 11
lakesidelivingsite, January 11
Book Looks by Lisa, January 12
Sylvan Musing, January 12
Debbie's Dusty Deliberations, January 13
She Lives To Read, January 14
Paula's Pad of Inspiration, January 14
Cover Lover Book Review, January 15
deb's Book Review, January 15
Texas Book-aholic, January 16
Locks, Hooks and Books, January 17
Betti Mace, January 18
Ashley's Clean Book Reviews, January 18
Connie's History Classroom, January 19
Truth and Grace Homeschool Academy, January 20
Holly's Book Corner, January 20
Happily Managing a Household of Boys, January 21
Life of Literature, January 22
Simple Harvest Reads, January 22 (Guest Review from Donna Cline)
For Him and My Family, January 23
To Everything There Is A Season, January 23
Pause for Tales, January 24
Mary Hake, January 24
Giveaway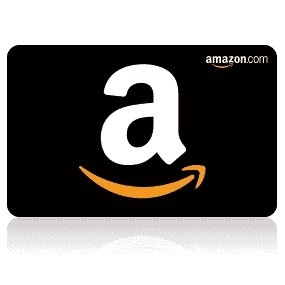 To celebrate her tour, Lorri is giving away the grand prize of a $50 Amazon Gift Card!!
Be sure to comment on the blog stops for nine extra entries into the giveaway! Click the link below to enter.
https://promosimple.com/ps/23a0e/the-heir-s-predicament-celebration-tour-giveaway