About the Book
Book: A Season at the Grand
Author: Sherri Wilson Johnson
Genre: Christian Historical Romance
Release date: May 9, 2023
Can the perfect picture reveal the truth before it's too late?
Photographer Amelia Harris has had enough of her aunts' meddling matchmaking. So when The Photographic Times commissions her to spend the summer on Mobile Bay taking portraits of the elite and capturing nature for penny postcards, Amelia happily accepts. But this job is not as simple as it appears, and Amelia must defend against naysayers if she's to ever gain respect in a man's world. And that doesn't leave any room for romance.
Point Clear Resort General Manager Titus Overton never wanted the position he inherited when his cousin passed away. If it were up to him, he would be traveling with the Audubon Society to far-off places, enjoying the solitude of nature instead of providing relaxation for his guests. And now he has to deal with the big-city photographer stomping her way through sand dunes that house the migratory birds nesting there. But when she reveals an admiration for his feathered friends, it reawakens a longing in his heart he'd buried after the death of his fiancé.
When threats arise against Amelia and the other resort guests, Titus knows he must step in to help. But she insists they trust God for deliverance. How can he turn to a God who took away his first beloved?
As the danger closes in, he must find the courage to overcome his past before someone gets hurt—especially the woman he's come to love.
Click here to get your copy!
This book ends in a surprising way. It is a love story, so that part isn't a surprise but what happens is. This is a short read but it does keep the reader turning the pages. There is a little boy that really needs some attention to help him turn out the right way. I am anxiously awaiting the next book in this series as all the books have been entertaining this far. The Gospel message is shared in this book as well.
I received a complimentary copy from the author and Celebrate Lit and these opinions are my own.


About the Author
Sherri Wilson Johnson is an Inspirational Romance novelist, graphic designer and lover of all things book related. She's always been a sucker for a good love story—whether it's real life or fiction (both historical and contemporary). Completing her first novel at the age of eighteen, and later burning the only copy in the fireplace, she continued learning the craft of writing and now writes Contemporary Romantic Suspense and Historical Romance with a splash of suspense and/or mystery. When not writing, she's usually assisting other publishing professionals or helping authors realize their dreams of becoming published. Sherri and her husband are empty-nesters and live in Georgia with their two dogs. She loves spending time with family, vacationing at the beach, curling up with a good book or working on her current work-in-progress. She dreams of a second home on some beach somewhere some day, where she can plot and write romantically suspenseful novels.
More from Sherri
A Season at the Grand is set in Point Clear, Alabama on Mobile Bay, because it is one of my favorite vacation spots. I adore sitting on the dock and watching dolphins while birds of all types fly overhead. I am always inspired by the ocean, and many stories have come out of my time in the Mobile Bay area.
Point Clear is also the setting of my novella, Bayside Betrayal, which also involves the Grand Hotel but under a fictitious name. Bayside Betrayal is the launching story of my Jeopardized Reunions series, which is a series filled with contemporary reunion romantic suspense stories. Why am I telling you about this series? Well, book five, which I am writing now, holds a special attachment to A Season at the Grand because one of the characters is a descendent of the couple in the story. I'm so attached to this setting that I think I may have to keep writing stories set there for years to come. I hope you'll check out A Season at the Grand and my other books too.
I'd love it if you'd follow me on social media and join my subscriber list. I'm always excited to hear from readers!
Blog Stops
Pause for Tales, May 12
Debbie's Dusty Deliberations, May 13
Truth and Grace Homeschool Academy, May 14
An Author's Take, May 15
Books You Can Feel Good About, May 15
Connie's History Classroom, May 16
Locks, Hooks and Books, May 17
She Lives To Read, May 18
Happily Managing a Household of Boys, May 19
For Him and My Family, May 20
Texas Book-aholic, May 21
Blossoms and Blessings, May 22
Cover Lover Book Review, May 23
Holly's Book Corner, May 24
Gina Holder, Author and Blogger, May 25 (Author Interview)
Sheila's Reading Corner, May 25
Giveaway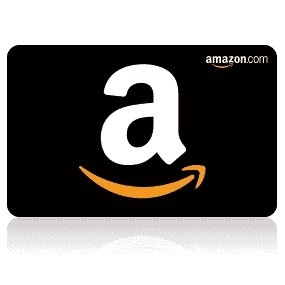 To celebrate her tour, Sherri is giving away the grand prize package of a $50 Amazon gift card!!
Be sure to comment on the blog stops for nine extra entries into the giveaway! Click the link below to enter.
https://promosimple.com/ps/25f5b/a-season-at-the-grand-celebration-tour-giveaway