About the Book
Book: Texas Troubles
Author: Caryl McAdoo
Genre: Christian Historical Romance
Release Date: September 2, 2020

Brothers are for conflict; and he who finds a wife has found a good thing.
Through the first battle to the end of the Civil war, partners Aaron Van Zandt and Rich Worley fought on opposite sides. The women who loved them lived in prayer and learned to trust God even more to maintain sanity. While their men battled each other, best friends Josie Jo Worley and Cass Andrews struggle with jealousy, worry, and regret. Experience the war as one left behind in this epic romance. See how they cope . . . and if you're able to stop turning the pages.
Click here to get your copy!
"Texas Trouble" by Caryl McAdoo is a book that was hard to put down. It was my favorite of the "Cross Timbers Family" Saga. Yes, it was a long read but it was worth the time it took to read. I had to keep reading it because I have to see how it would end and I have to say the ending brought a smile to me.
This is a clean love story, a fictional account of the Civil War and how friendship survive jealously, regret and worry.
I say Caryl McAdoo has done it again with a five star novel.
I supposed if a reader hasn't read the other books in this sage, this would still be a great read but I recommend reading all her series in order to get the full story and to know her characters in details. I guarantee you won't be sorry.
I received a contemporary copy by the author and Celebrate Lit and these opinions are mine own.



About the Author
Award-winning author Caryl McAdoo prays her story brings God glory, and her best-selling stories—over fifty published—delight Christian readers around the world. The prolific writer also enjoys singing the new songs the Lord gives her; you may listen at YouTube. Sharing four children and nineteen grandsugars with Ron, her high-school-sweetheart-husband of over fifty years, she lives in the woods south of Clarksville, seat of Red River County in far Northeast Texas. The McAdoos wait expectantly for God to open the next door.
More from Caryl
The families in the Cross Timbers Romance Family Saga have embedded themselves into my heart. This story takes them through the Civil War, and not everyone comes home to Texas. Josie Jo, born in book one of the series is ready to confess her love because he's leaving . . . and she may never see him again.
Her best friend Cassandra shouts her love for the same man and her brother loves her friend! I love to see how God untangles our messes! He walks with them through every trial, all their pain, and the waiting, waiting, waiting for the end of the war, news of their beaus, and to be married.
The title TEXAS TROUBLES came from an incident that occurred in North Texas just prior to the Days of Aggression. In the scorching July heat, reported one hundred and ten degrees on that fateful day, three downtowns—Dallas, Denton a little to the north, and Pilot Point, more of a hamlet—went up in flames.
Immediately word spread that slaves and pro-union abolitionists were responsible, and justice came swiftly at the hands of the vigilante committee. Three slaves, one a preacher, hanged the following day on the banks of the Trinity River which then was nearest the land now known as Dealy Plaza, made famous by President Kennedy's assignation there.
Though it proved to be an extraordinarily hot summer—water wells dried up and crops withered in the fields as the hundred-degree days went on and on. On the 8th of July, 1860, many residents of Dallas sought refuge at Wallace Peak's downtown drugstore; that's where the fire started.
Flames spread quickly from one business to another, blown by the hot winds from one to the next. By the time the fire was extinguished half of Dallas' business district was gone. Now, phosphorous matches are said to be the culprit through spontaneous combustion for the fires as they all started in establishments carrying the highly flammable fire-lighting sticks.
Many say the incident called the Texas Troubles precipitated the Southern States' cessation and even the Civil War itself. Mainly because of the FAKE NEWS spread by a young editor at the Dallas Herald. He sent letters to newspapers in Houston, Austin, and others across the state blaming a slave up rise for the fires and warning that the slaves were rising up.
Guess we aren't the first Americans to deal with fake new! Before it was all over, at least a hundred men had hanged, slaves and their white abolitionist advocates. The panic never truly abated because too soon, the war between the states that pit brothers against brothers began.
This is where TEXAS TROUBLES, book five in the Cross Timbers Romance Family Saga begins. One brother went the way of the vigilantes, the other traveled north to join the Federalists. I think you'll love this story of love and the most terrible times our country has ever experienced.
Blog Stops
Truth and Grace Homeschool Academy, October 3
Inklings and notions, October 4
Betti Mace, October 5
Abba's Prayer Warrior Princess, October 6
Splashes of Joy, October 7
Pause for Tales, October 7
For Him and My Family, October 8
Locks, Hooks and Books, October 9
Connie's History Classroom, October 10
Happily Managing a Household of Boys, October 11
Sara Jane Jacobs, October 11
Ashley's Bookshelf, October 12
Texas Book-aholic, October 13
lakesidelivingsite, October 14
Artistic Nobody, October 14 (Guest Review from Joni Truex)
deb's Book Review, October 15
Debbie's Dusty Deliberations, October 16
Giveaway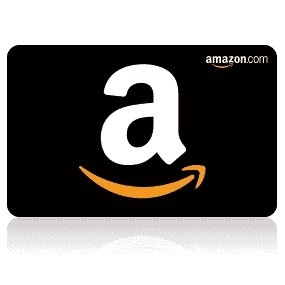 To celebrate her tour, Caryl is giving away the grand prize of a $25 Amazon Gift Card!!
Be sure to comment on the blog stops for nine extra entries into the giveaway! Click the link below to enter.
https://promosimple.com/ps/101a1/texas-troubles-celebration-tour-giveaway